Conceptual Architecture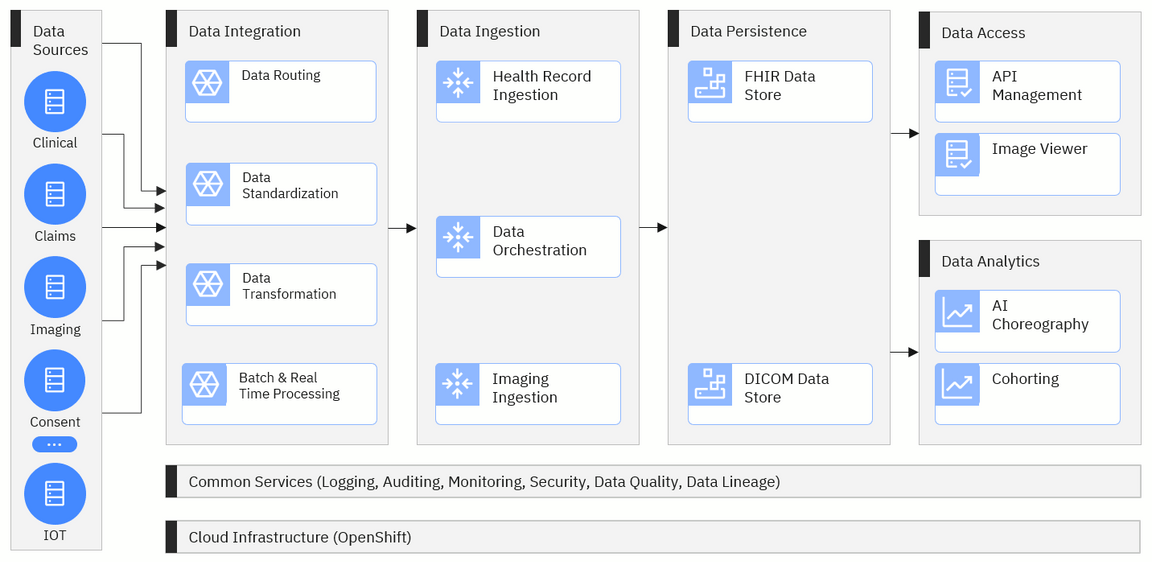 Project Alvearie is a collection of components that can be combined to build custom data pipelines and other solutions that can help organizations improve the flow of health data. These components will move the data through five key stages.
These stages include data integration, data ingestion, data persistence, data access and data analytics. There will also be two layers that are used across all of the stages: cloud infrastructure and common services.
Let's explore the specific technologies that will be used in each stage.
Our ultimate goal is for Alvearie to be cloud agnostic. To achieve that, we'll be building all the components of Alvearie on an OpenShift infrastructure. OpenShift provides the flexibility needed for Alvearie to work on any cloud platform, so developers and healthcare organizations can work with services they trust and know deeply.
This layer will include important features that most organizations need for managing health data. These services will include auditing, logging, security management, data quality and lineage and other services shared across each stage of Alvearie.
Data Integration and Ingestion Architecture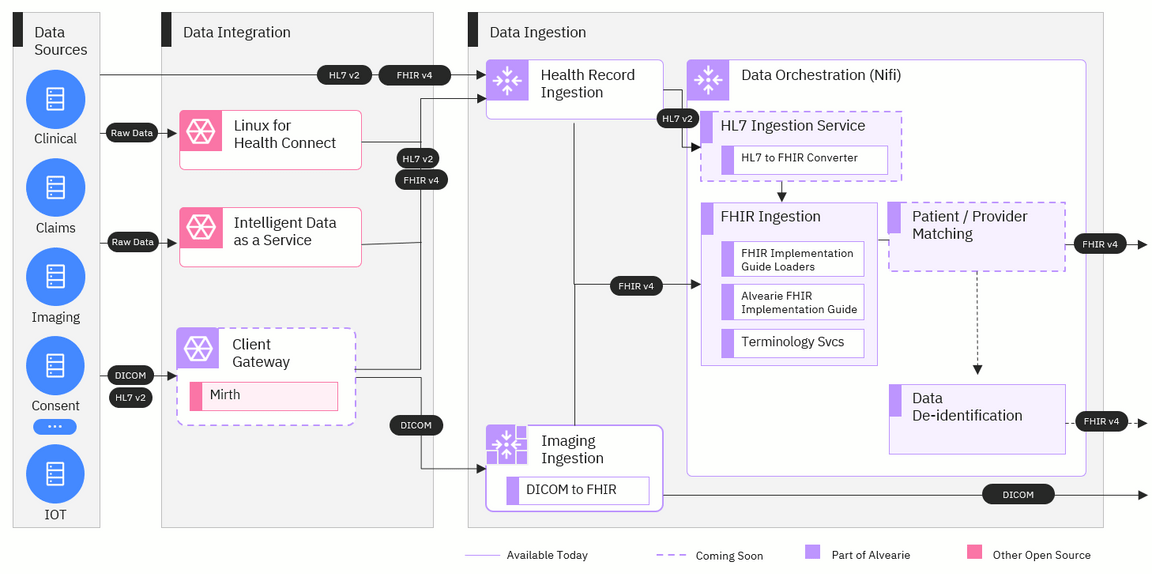 Data integration
The data integration stage will be the starting point for any data coming into Alvearie that isn't already in a standard format like FHIR or DICOM. This stage will provide a single front door for incoming data and will transform raw data into standard formats that can be used by Alvearie. Key components include:
Data ingestion
The next stage that data will travel through is the data ingestion stage. Here, the records will be ingested by Alvearie and pass through several orchestration steps that provide some additional data transformation and standardization before the data is stored in a database. For this stage, we'll be using Apache NiFi, an open source technology that can efficiently process and distribute large quantities of data. The components for this stage include:
Data Persistence, Access and Analytics Architecture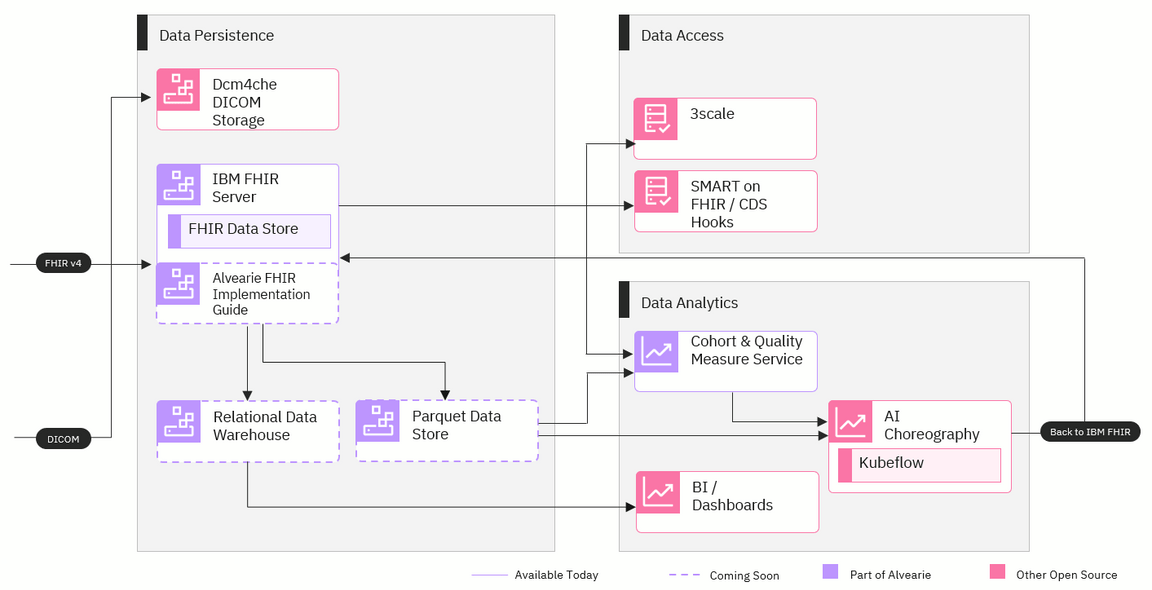 Data persistence
Once the data is fully integrated and transformed into FHIR format, it will need to be stored. Because different organizations have different requirements and goals, this stage will be configurable and provide a few different options for storing data. Here are some of the options that will be included:
Data access
Alvearie will be able to serve the data to APIs and other applications during this stage. This stage will ultimately be when most external applications connect with Alvearie to retrieve the standardized data. The connections we're planning to build include:
Data analytics
Often, additional steps need to be taken to prepare data for analytics and research. This stage in Alvearie will offer services and components that can make the standardized data usable for artificial intelligence (AI) applications, creating patient cohorts and other healthcare-specific use cases. The analytics components include: